Owner, Retired Groomer, Dog lover Extraordinaire
Welcome! Thanks for stopping by. 
I have been working in the pet industry for 25 years as a groomer, caretaker and veterinary technician. My passion is caring for and working with dogs as they bring so much happiness to the lives of their families. Thank you so much for your business and friendship.
Assistant Manager/Nanny
Katie has been part of the family since 2019. She will graduate from Riverton High School in 2021 and will continue pursuing her passion in Animal Psychology. She cares so much for the "kids" that come to 7 tree farms and is so good at creating new activities for them.
Assistant Manager/Nanny 
Kaitlynn has been with the 7 tree farms family since 2020. She loves all the "kids" that come to visit and has been known to tear up when meeting any breed of bulldogs. 
Nanny
Robert has been part of our family since 2020. He is very good at keeping things organized and running smoothly. He is always happy and the dogs pick up on his consistent joy.
Nanny 
Salem joined our family in 2021. Real face coming soon. In the meantime, enjoy Bentley's smile because he has decided she belongs to him. Salem all caps LOVES dogs and they know it. She is always down on the floor with them giving them as many hugs and kisses as they can dish out. Bentley is a Bernese/Pyreneese mix.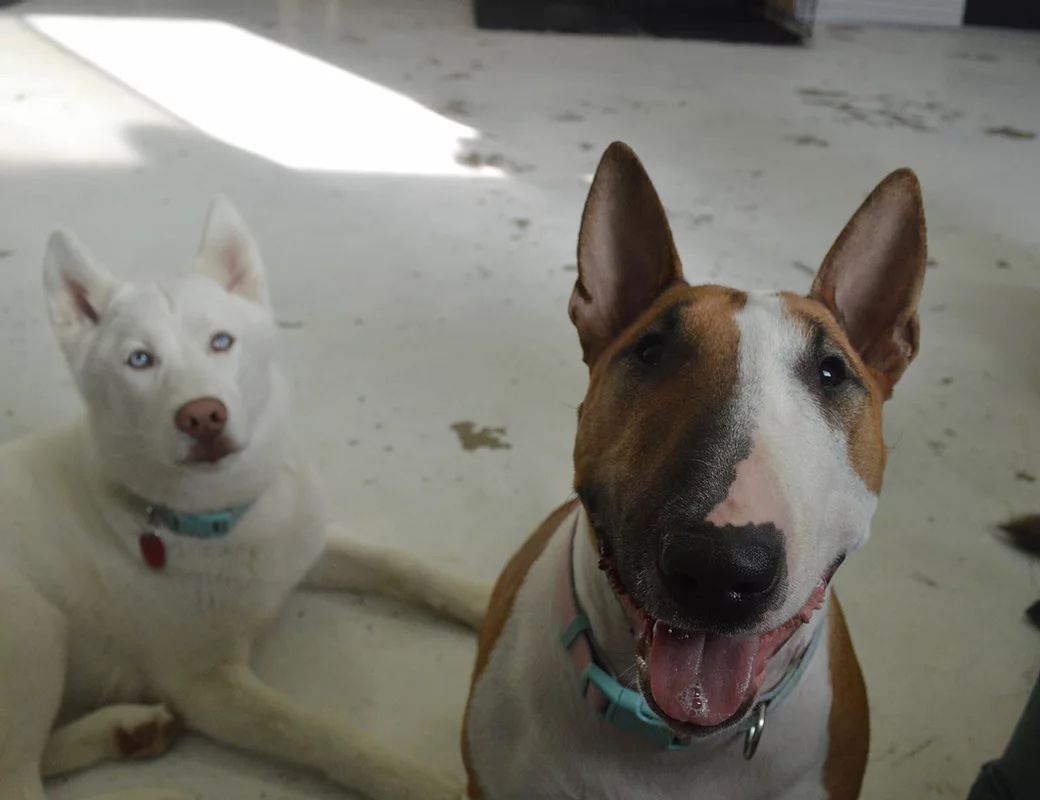 Nanny 
Kiarra joined our family in 2021. Real pic of her coming soon. Cupcake and Daisy say hello until then. She loves dogs so much she started coming as a volunteer and is now a member of our team! Cupcake is a Bull Terrier and Daisy is a Siberian Husky.